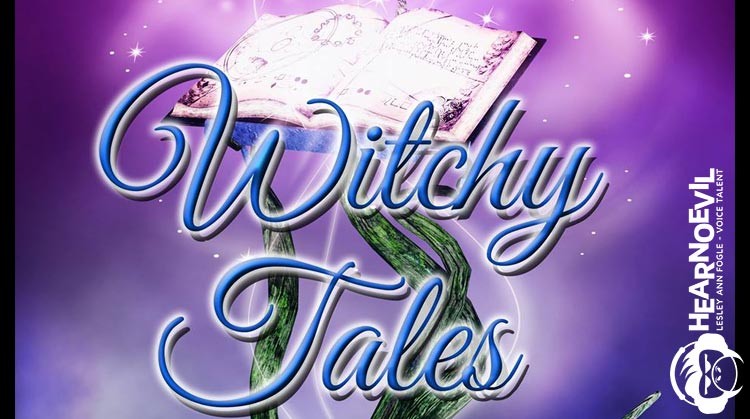 Witchy Tales by Amanda M Lee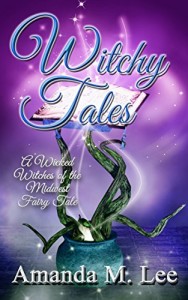 Witchy Tales: A Wicked Witches of the Midwest Fairy Tale (Wicked Witches of the Midwest Fantasy Book 1) by Amanda M Lee, Narrated by Lesley Ann Fogle, Release Date: October 18, 2016

Look out Hemlock Cove, Aunt Tillie is on a rampage. What else is new, right?
She's determined to move her wine business to the next level, and she needs 24 hours of peace and quiet to do it. There's only one thing standing in her way. Well, make that a whole family of obstacles, and one ticked-off FBI agent.
When cousins Bay, Clove and Thistle vow to stop their great-aunt's wine endeavor in its tracks, Aunt Tillie is forced to come up with a unique solution. In order to keep her great-nieces out of her hair, she curses them into a book of fairy tales. Of course, because it's Aunt Tillie, these aren't normal fairy tales. They're the fairy tales she created – with a little inspiration from the classics.
Now Bay, Clove and Thistle have to work their way through a labyrinth of stories they haven't heard since they were kids – and they have to take Landon, Marcus and Sam along for the ride.
Will Bay get eaten by bears? Will Thistle kiss a frog? Will Sam climb Clove's hair to rescue her from a tower? And, better yet, will Landon turn himself into a prince and slip a glass slipper on Bay's foot? Each task becomes harder as the story progresses, and as the tales darken, things start to become dangerous.
Can the Winchester witches survive Aunt Tillie's twisted mind? Or will they be lost in a book forever?
_____________________________________________
Note: Witchy Tales is set between Witch Me Like and Life's a Witch.
Amanda M. Lee writes the Avery Shaw, Aisling Grimlock, Wicked Witches of the Midwest and Covenant College series.
_____________________________________________
Amanda M Lee Biography:
When I was a kid, I was torn between whether or not I was going to grow up and be the Incredible Hulk or Wonder Woman. I flirted with being a Jedi Knight for awhile, but I wasn't up for the intense travel associated with the gig. In my teens, I settled on being a writer — although I had no idea the effort that would entail.
Not only am I a writer now, but I'm a writer in several different mediums. I'm a longtime newspaper reporter, an avid reader and a voracious science fiction fanatic. Like me on Facebook at https://www.facebook.com/AuthorAmandaMLee . Follow me on Twitter at @yodaoneforme. Sign up for my mailing list (no spam allowed — only for viable updates) at http://eepurl.com/Y6bkf.