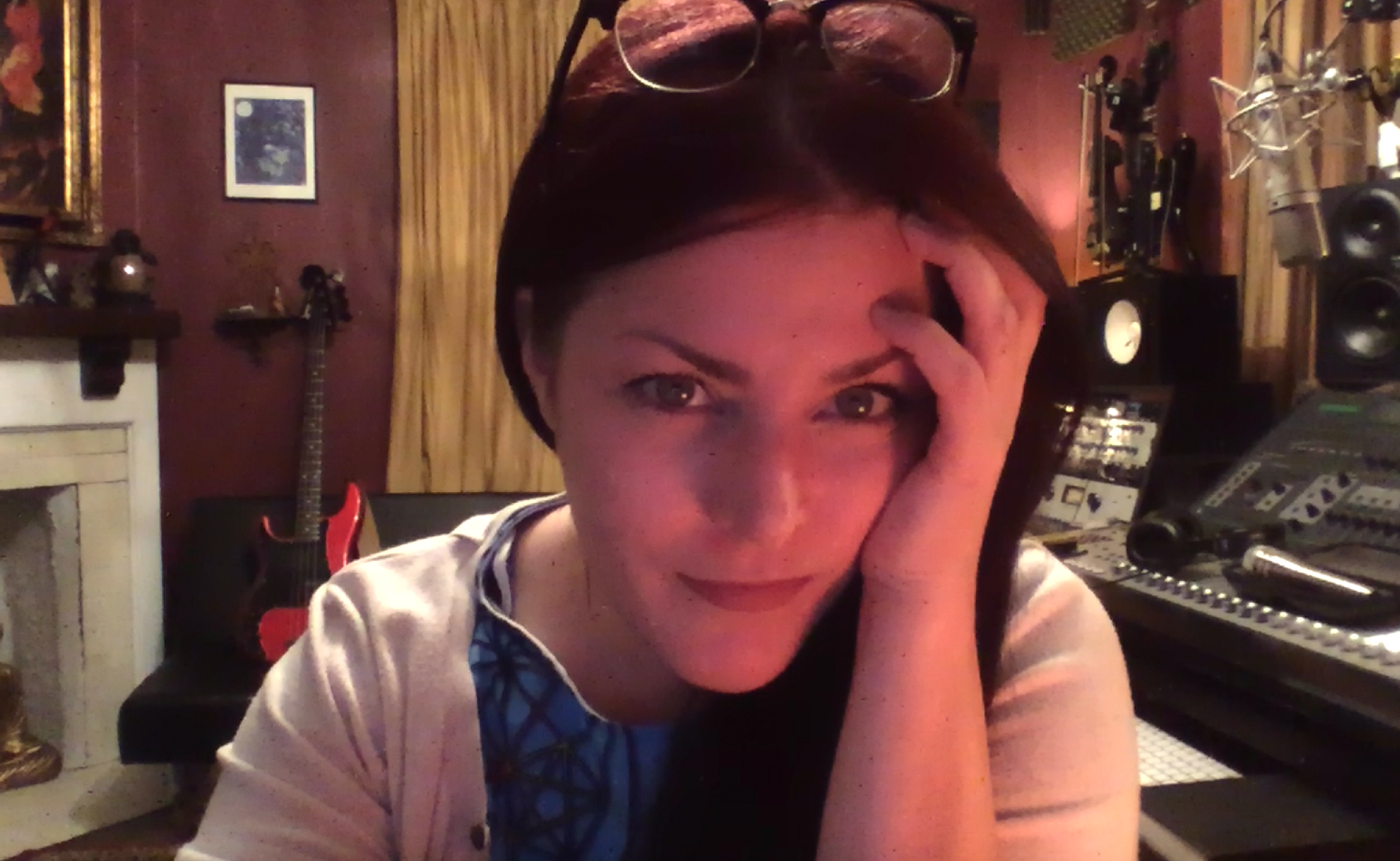 Lesley Ann Fogle of Hear No Evil Sound LLC is an audio engineer, multi-disciplinary artist, and vocalist with decades of professional work experience in production.
• Member of The Audio Engineering Society (AES)
• Elected AES Governor, 2023 – 2025
• AES Event Coordination Committee, Vice Chair; DE&I and Education Committees
• Founder and Chair, AES Columbus section
• Internship Coordinator, Music Technology, Capital University Conservatory of Music
• Fort Hayes Audio Advisory Committee
• Several technical advisory groups
• Audible Approved Producer
---
Services
Voice: Narration, Voiceover, Film, Image Campaigns, e-Learning, Training, Singing.
Audio: Field/Post Recording, Sound Supervision, Editing, Noise Reduction, ADR, Sound Design, Mix.
---
---
Decades of Experience
Lesley has proudly worked with major corporations to small non-profits, including:
Ohio State University, Wexner Medical Center, Procter & Gamble, Daystar Network, HGTV, Discovery Inc, Ohio Health, Ohio Proud, University of Cincinnati, White Castle, Ohio Jewish Communities, American Floor Source, Short North Arts Association, NPR, White Gate Films, Highball Halloween, Nationwide (broadcast TV and radio in Chicago, and in-house industrials at their headquarters in Columbus, Ohio), Goodwill, SAGES (Society of American Gastrointestinal and Endoscopic Surgeons) medical training videos, Ohio Department of Agriculture, Ohio Department of Education, AAA, Ohio Wesleyan, Abbott Labs, Cedarville University, Time Warner Cable, Amazon, Audio Realms, Think TV, Disney, Gatorade, Nintendo, Boeing, Kellogg's, Army, Coors Light, Bud Light, Kraft, Allstate, Applebee's, McDonalds, Glade, JC Penney, HGTV, Discovery Channel, Pearson, McGraw-Hill, Scott Foresman, Houghton-Mifflin, American Chemical Society, Small Motor Skills, Opera Project Columbus
For a reel request or to schedule a booking, please email lafogleATyahooDOTcom.
---
Herstory
Lesley studied vocal performance (UT and OSU) in the early 1990's. Wanting to learn the studio trade, she worked her way up in Chicago's post-production industry (jingles, broadcast TV, commercial finish). While working at Cutters, she landed a gig as the voice of Nintendo, joined SAG, and went freelance on the audio side (Hear No Evil Sound, 2004), to voice national commercials, industrials, and documentary work. Years later, returning home to Ohio and adapting to a market where audio is often hyphened to video, she rebuilt her client base by showcasing the importance of dedicated sound polish to final picture. On the voice side, Lesley took on long-format work which opened a world of active participation in characterization, accent work, cold reading, endurance, and technique.
In her free time, she writes music with her husband as After-Death Plan. The duo began recording together in Chicago in the 1990's as part of her musical conglomerate Mal Vu, a rotating cast of musicians weaving dark tales. ADP's 1st album "Literature" is all songs about books and authors. For the album, Psycho Social Sexual, ADP picked up cameras to create music videos. They were awarded two GCAC grants to expand the use of the visual medium. Lesley writes lyrics, poems, and stories as LAFogle. They like to rehab historic homes and appreciate craftsmanship. In 2023, they launched Hidden Oak Writer's Lair where creatives can stay for a couple of days or weeks to finish their work.
---
STUDIO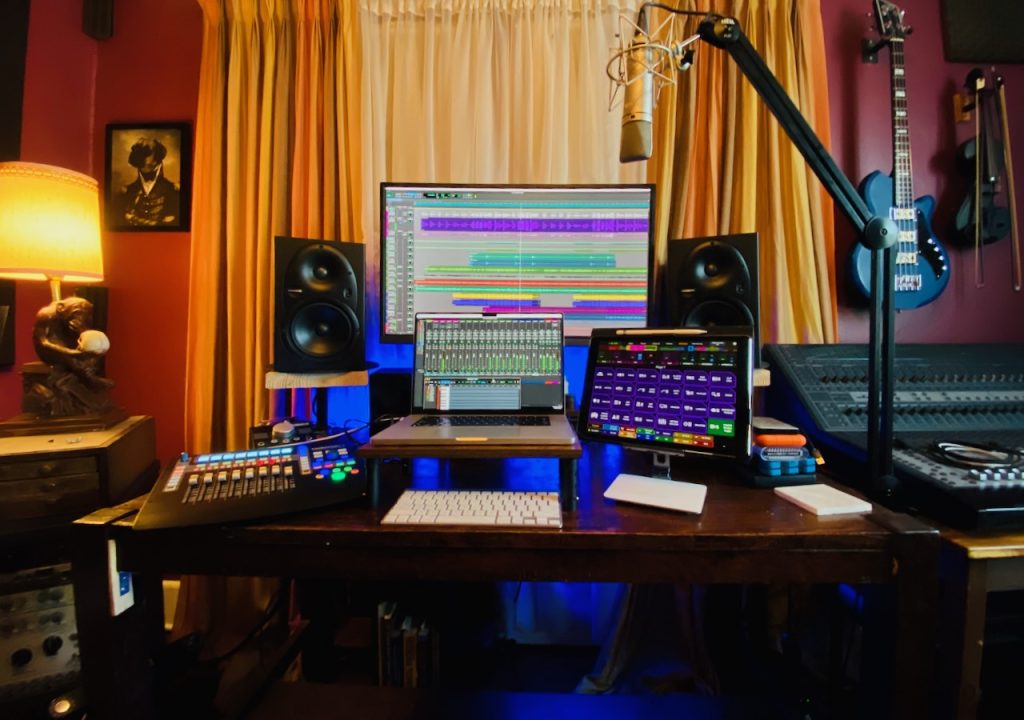 Pro M1 Pro Max with Thunderbolt expansion chassis, Pro Tools Ultimate, Logic Pro, AMEK 9098s EQ/pre-amps, HD Omni, surround sound monitoring, array of mics (Neumann U87 Ai, Shure KSM44, KSM 32, KSM8, 57s, 58s, Neumann 185 pair, AT4051, Unisphere (ha), and a locker of interesting mics used less often); monitors including Mackie HR624s, Yamaha NS10s, Fostex grot boxes.Soundproofed studio, acoustic window insert. Large collection of plugins and SFX library. Perpetual Pro license to Audio Design Desk.
Sound Devices MixPre 10TII (10 inputs; SD card, UBS, TA3, and bluetooth out; remote recording), 633, 552 field mixer/recorder w/ breakaway cable, Tentacles sync, three wireless lavs, boom kit, array of field mics. Whatever else is needed is rented based on the needs and budget of the project.
---
TESTIMONIALS
Without a doubt, Lesley is one of the most talented young women that I have come across in 30 years in the film and TV business. I have worked with her on numerous projects – as voice talent, sound designer, mixer, voice director and talent coordinator. Her Professionalism is stellar and she is truly a joy to work with. I am pleased to name Lesley Fogle as my "go to" audio Professional.
Wonderful! I don't think I'll ever get beyond my state of awe while listening to Lesley. There were lines she delivered so well I nearly forgot that I'd written them. She has a gift for bringing things to life. Really, I'm just blown away by her talent.
Lesley knows her craft extremely well and is a joy with whom to work. While I am thrilled to work with Lesley for any of my set audio, post audio engineering needs or even talent coaching on microphone technique because of her craft savvy, her enthusiasm and easy-going personality make every project she's a part of just more fun.
I worked closely with Ms. Fogle during the recent production of my first novel. Not only is she incredibly professional, but she understands the delicate nature involved in bringing fictional characters to life. Ms. Fogle was open to my suggestions, and performed a flawless Canadian accent as per my request. She also has a great singing voice! I'd be honored to work with Ms. Fogle in the future, and feel confident she could master any narrative if given the opportunity.
I'd rather listen to the Audible version of my romantic comedy, Part-time Princess, professionally narrated by Lesley Ann Fogle than actually read it with my eyeballs (the old fashioned way.) Lesley makes my characters' voices sparkle and she's spot on with her comedic timing. I can't wait to work with her again!
It was a delight working with Lesley Fogle. She did an excellent job using voices that matched the personalities of my characters, and she worked quickly and professionally. It was clear she was invested in the overall outcome of the audiobook, ensuring her work was of high quality and fit with what I had in mind.
---
CLIENTS