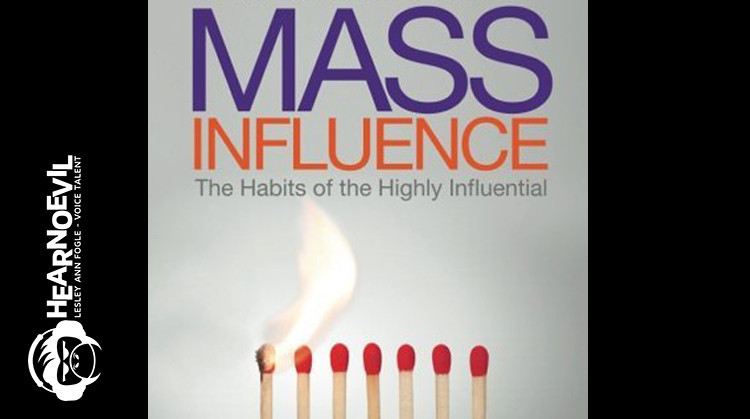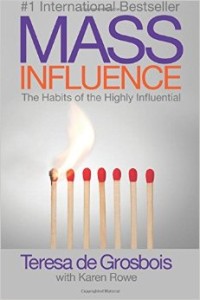 Mass Influence – the habits of the highly influential by Teresa de Grosbois with Karen Rowe, Business and Money, Narrated by Lesley Ann Fogle, Audiobook Release May 2016
Mass Influence – the habits of the highly influential by Teresa de Grosbois
With Karen Rowe, Writer & International Speaker
Featuring insights shared by Randy Gage, Dr. John Demartini and Shawne Duperon
The rule book has changed. You attend a business networking event and meet Jack. You buy him coffee to foster a relationship. Point scored. Jack has the potential to be your new customer and even leads you to new business. Feeling pretty good, you go to another function. You're impressed with the influential speaker at the event. She walks off stage to a lineup of people who want to meet her. You figure, what the heck? I'll invite her for a coffee, too. Wrong. Quite honestly, you could be pushing away an influential connection without knowing it. Influence is a skill. Growing your business while creating influential connections is a game. It has its own set of rules, habits and etiquette that, when followed, will change the landscape of how you do business, deeply increasing your bottom-line. The challenge is most in business are unfamiliar with the game of growing influence. You're in the right place. Influence expert Teresa de Grosbois takes you on a journey that unveils the key habits for success that are encompassed by the most influential people across the globe. She shows you the top mistakes to avoid when connecting with the influential and how to ultimately join their ranks. Pick up a copy of Mass Influence and learn the new rules of the game.
_________________________________________________________________________________
Review
If you want to be influential, if you want to make a real difference lean into this book. It s an insider's guide on what creates influence and how you can deeply influence those you lead. – –Randy Gage, Author of the New York Times bestseller, Risky Is the New Safe
A profoundly insightful book that will transform the level of the playing field and game you are presently living. If you desire to make a massive difference and become highly influential in the world, this is certainly the book to read. – –Dr John Demartini, International best-selling author of The Values Factor
What Covey is to highly effective people, Teresa de Grosbois is to highly influential people. As one who intuitively understands what makes truly influential people tick, de Grosbois offers practical insights and authentic strategies for anyone to become more influential in their niche and beyond. A moden-day How to Win Friends and Influence People, this book is not to be missed! – –Joel Comm, New York Times Best-Selling Author, Twitter Power
_________________________________________________________________________
About the Author
Teresa de Grosbois is an international speaker and 4X Bestselling author hailing from Calgary, Canada. As an expert on influence, Teresa teaches courses around the globe on how to become an authority in your field and how to create word of mouth epidemics around your work. Teresa is the founder and chair of the Evolutionary Business Council, an international community of emerging thought leaders who focus on teaching the principles of success and prosperity. Karen Rowe is an author and writing coach and book expert from Tampa Florida. Karen has ghostwritten books for some of the most fascinating people in the world including a gold-medal Olympian, entrepreneurs with online empires and some of the top self-help leaders in the industry.