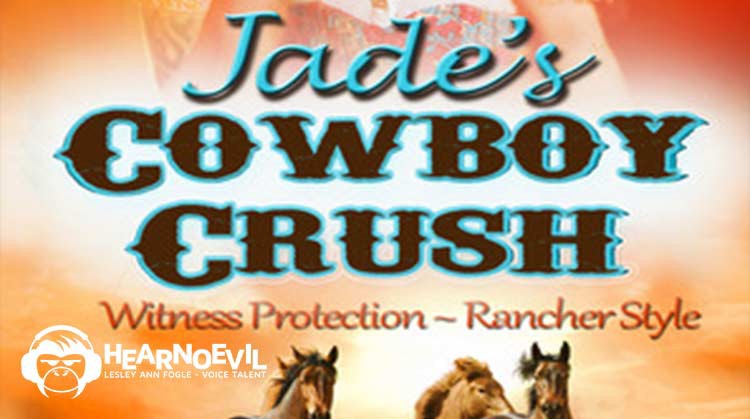 Jade's Cowboy Crush by Kimberly Krey
Jade's Cowboy Crush: Witness Protection: Sweet Montana Bride, Book 2 by Kimberly Krey, Romance, Candle House Publishing, Audiobook Release Date: February 25th, 2015
Book 2 of the popular Sweet Montana Bride Series by Kimberly Krey!
_______________________________________________________________
Single mother, Jade Miller, has just witnessed a murder. Now, set to testify against the cold-blooded killer, Jade must be placed under protection. While she is grateful to the kind folks who've offered to take in her and her son, Jade is surprised to find the man escorting them from L.A. to Montana is Gavin Emerson. A womanizing, far-too-attractive-for-his-own-good, rebel cowboy. Jade assures Gavin that she has sworn off men until her son is grown, but all too soon she finds herself fighting back feelings for the man who's agreed to care for them.
Gavin wants nothing to do with ranch life. Not since the ugly fallout he had with his father over eight years ago. But when he agrees to come back, harboring Jade and her son for a time, Gavin falls in love with life on the land once again. Above that, he finds his heart has been captured by his lovely house guest, Jade Miller.
After reservations on both parts, the two are finally ready to open up and give their new-found love a try. Only they aren't in the clear just yet, and as a dark and deadly threat falls upon them, Gavin finds that his bad-boy past may have led the danger right to their door.
*Though this novel is considered clean romance, it does contain passionate kissing scenes and a few mild curse words.*
_______________________________________________________________
Kimberly Krey specializes in "romance that's clean without losing the steam." She is the author of the Sweet Montana Bride Series, Second Chances Series, (a companion series to the Sweet Montana Bride Series), and Evie's Knight.
A fan of clean romance? Follow Kimberely Krey online:
Website: http://kimberlykrey.wix.com/kimberlykrey
Twitter: https://twitter.com/KimberlyKrey
Facebook: Facebook profile
Blog: http://writegirl-writegirl.blogspot.com/
Categories

Author

Kimberly Krey