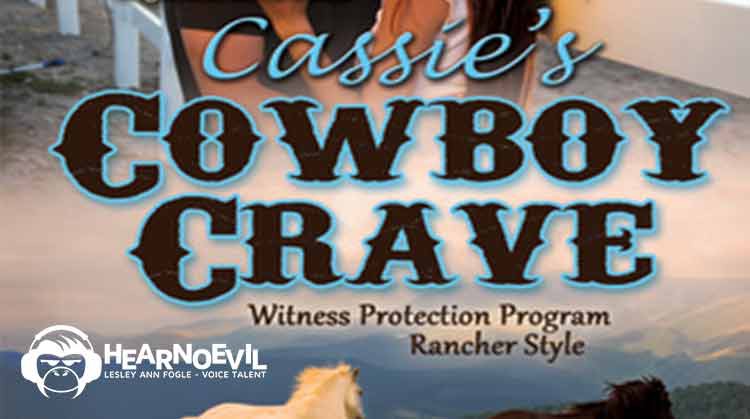 Cassie's Cowboy Crave by Kimberly Krey
Cassie's Cowboy Crave: Witness Protection: Sweet Montana Bride, Book 3 by Kimberly Krey, Romance, Candle House Publishing, Audiobook Release Date: March 20th, 2015
Book 3 of the popular Sweet Montana Bride Series
_______________________________________________________________
"Cassie's words dangled in the air like an invitation, warm and welcome. He couldn't likely bring her home without a simple kiss, now, could he? When their eyes met, Shane tilted his head, asking for permission with the lift of his brow. She nodded slightly – a silent response – yet the best thing he'd heard in weeks – Yes."
Twenty-four-year-old Cassie Lovell has a great job, good friends, and an apartment with a killer view. That is, until life is turned upside down. Without the chance to say goodbye, Cassie is forced into a witness protection program on Emerson Ranch. Just when she fears life is doomed, Cassie meets Shane Emerson, the stunningly handsome cowboy who'll be posing as her newlywed groom.
Shane Emerson is determined not to fall for the woman he's agreed to harbor. Especially since the whole thing was his family's way of trying to get him hitched. So why is it when he takes Cassie into his home, Shane wants nothing more than to turn their make-believe marriage into more than just a sham?
In a moment of weakness, Shane steals a kiss. In return, Cassie steals his heart. Yet before they confess their undying love, a hidden danger threatens to tear them apart.
________________________________________________________________
"A sweet and sexy read!" Chantele Sedgwick
"Western Romance at it's best!" Jamie Thompson
"…a delicious ride, complete with a sweet romance and hot cowboys. A fast and scrumptious read that you won't be able to put down." Katie Dodge
*Though this novel is considered clean romance, it contains passionate kissing & a few mild curse words."
Kimberly Krey specializes in "romance that's clean without losing the steam." She is the author of the Sweet Montana Bride Series, Second Chances Series, (a companion series to the Sweet Montana Bride Series), and Evie's Knight.
Categories

Author

Kimberly Krey