After-Death Plan's Literature officially outside the echo chamber.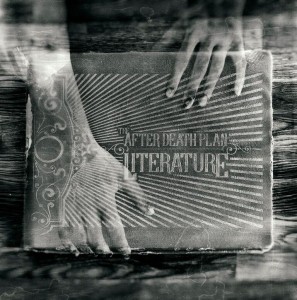 We released our album Literature earlier this month. I'd sent preview copies to the usual Mal VU suspects and tried it out on a few new people I've come across in the industry. Got a lot of positive feedback especially from collectors who've lived through a wide range of music and a lot of the displaced 4AD veterans who like a bit of brain massage with their sound. I kept hearing "It's on repeat in my car." Even people from the old noise, garage, and punk scenes were finding appeal which is all very tender for a bunch of tough guys.
We'd planned to hire some PR help with the album but the tail end of 2016 sucked so hard that it was amazing we were able to inch forward at all outside of life and work. So we're just now storyboarding videos and sending Literature out for review. We have an interview and a podcast coming up but were pleasantly surprised to see our first review outside of the echo chamber and it's an impressive one. Such a relief because this is a stylistically complicated album.
The review comes from Fred Mills, the editor of the highly-respected Blurt music magazine.
REVIEW:
"Chicago duo After-Death Plan off-handedly describe their genre as "American Gothic Nous Rock," which is befitting of an album titled Literature additionally accompanied by a user's guide* to its literary influences. Fair enough—although I feel compelled add that ADP is so free-ranging and broad-reaching in its musical palette that adjective-adjective-adjective-noun categorization borders on the useless (if not outright hapless). Because this has to be one the most sonically adventurous and lyrically challenging releases to grace the still-young new year, the type of record destined to be mentioned by critics when they start chronicling their best-of-2017 picks at the end of the annum.
It's the brainchild of vocalist Lesley Ann Fogle, classically-trained and studio-schooled, and multiinstrumentalist Constantine Hondroulis, most recently heard with innovative Columbus combo Earwig (whose 2016 LP Pause for the Jets was reviewed right here at BLURT recently). Together, the pair conjure images both stark and expansive, foregrounding Fogle's sultry purr 'n' coo—a cross between PJ Harvey and Sharon Van Etten, but one which can't help to conjure analog ghosts of experimental muses of long ago—against an array of melodically riveting, rhythmically edgy, arrangements.
There's opening track "The Master & Margarita," for example, a brooding slice of '50s-ish, Nick Cave-styled pop noir, which is quickly followed by the considerably strummier, yet no less dark, Americana that is "Devil Takes A Hand." Two songs in, and we're already thinking murder ballad territory. Ah, but we'd be thinking wrong. Soon enough there's the luminous "Raygun," with its gorgeous strings and neo-gospel choir of harmony vox; a thrumming post-punk-meets-power-pop rocker called "Memory Remains" that cements the aforementioned Harvey comparison; and, skipping all the way to the end of the album, "In The Sun," a slice of neo-operatic provocation that crescendos towards a violent, Sonic Youthian climax that's anything but ballad-like…READ MORE